Try YoYotta v3 today
Download v3
Quick Start
Follow the instructions below to create an account and install a 10 day demo license
The demo license includes YoYotta LTFS and Automation, also the Transcode and Conform options
v3 is a free update for existing v2 licenses, please download and try it. You can run v3 alongside v2 whilst transitioning.
Requires Apple Mac running macOS Catalina 10.15, Mojave 10.14, High Sierra 10.13, Sierra 10.12, El Capitan 10.11
macOS 10.13 or newer is recommended.
Connect an LTO drive or library and YoYotta will install the correct LTFS software
Purchase licenses in GBP £, USD $ or EUR € with an Amex, MasterCard or Visa card in YoYotta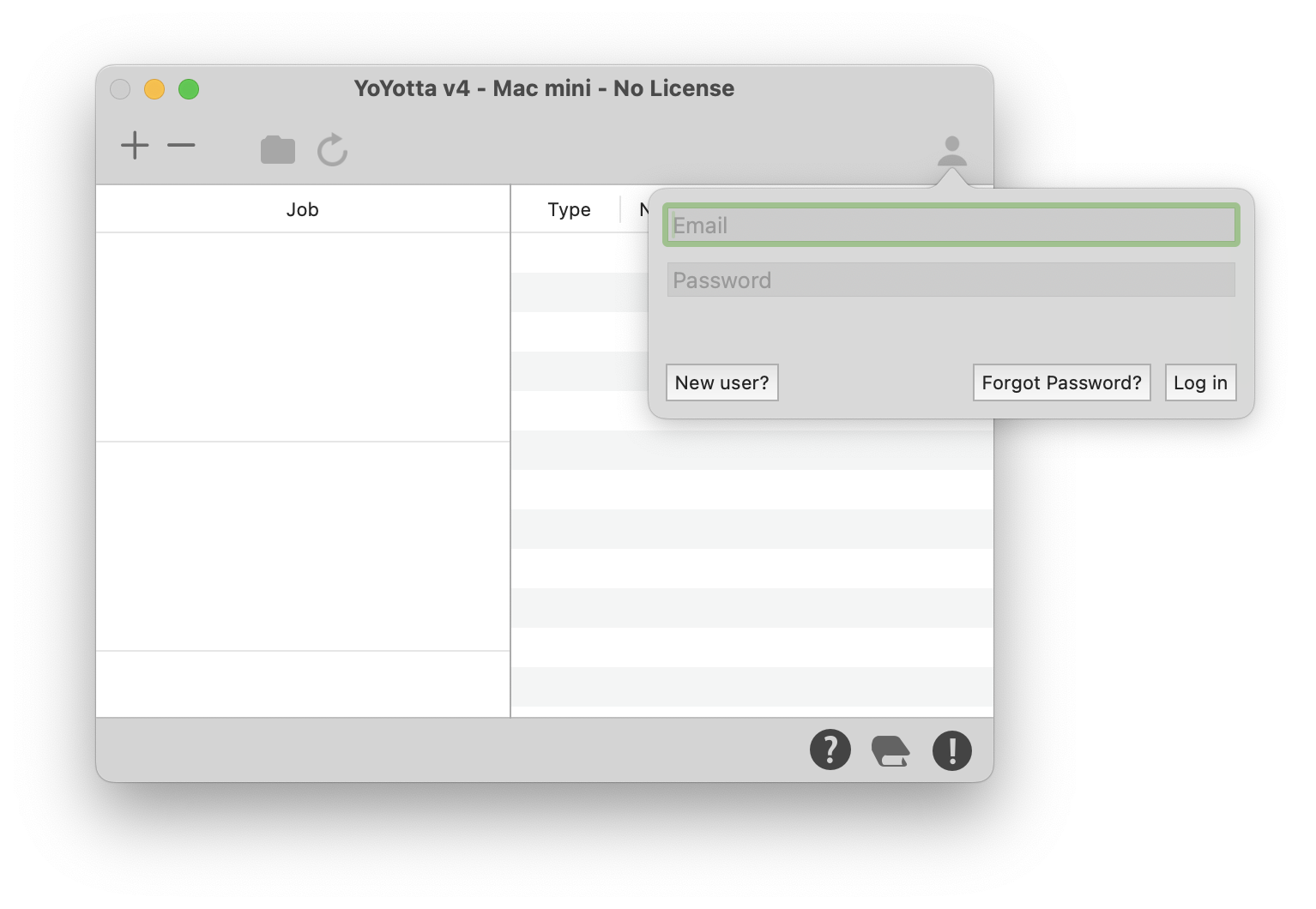 Create YoYotta account
Make sure the computer is online. Open the YoYotta app and click the account button in the top right to open the login panel.
Then click New user?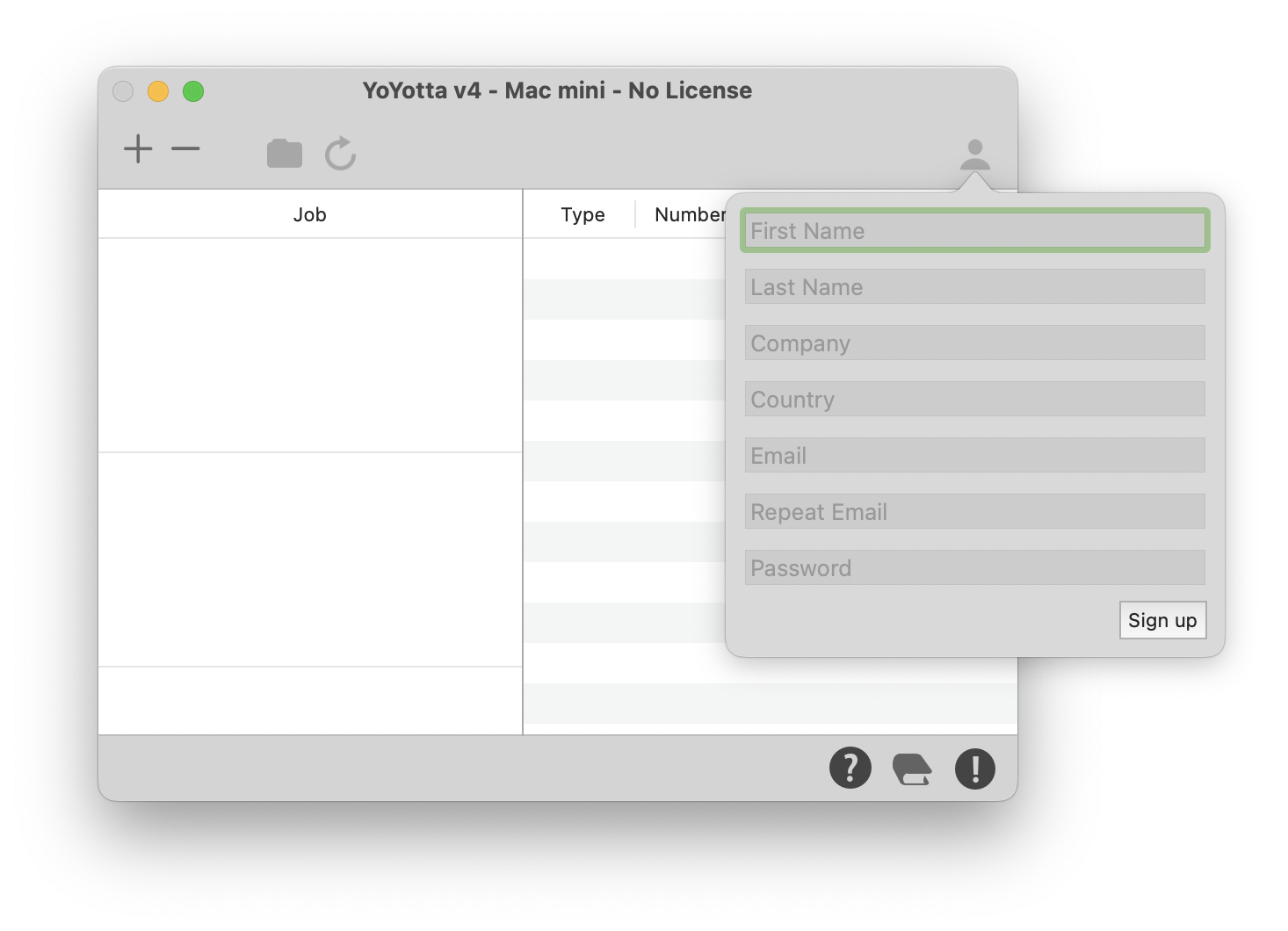 Your details
Complete the sign up panel to create a YoYotta account. The account will hold your licenses.
You will need to login to move a license from one Mac to another.
Once a license is installed, it is not necessary to stay logged in or be online to use the software.

For a company you may already have an email that is used for licenses or engineering rather than a personal email account.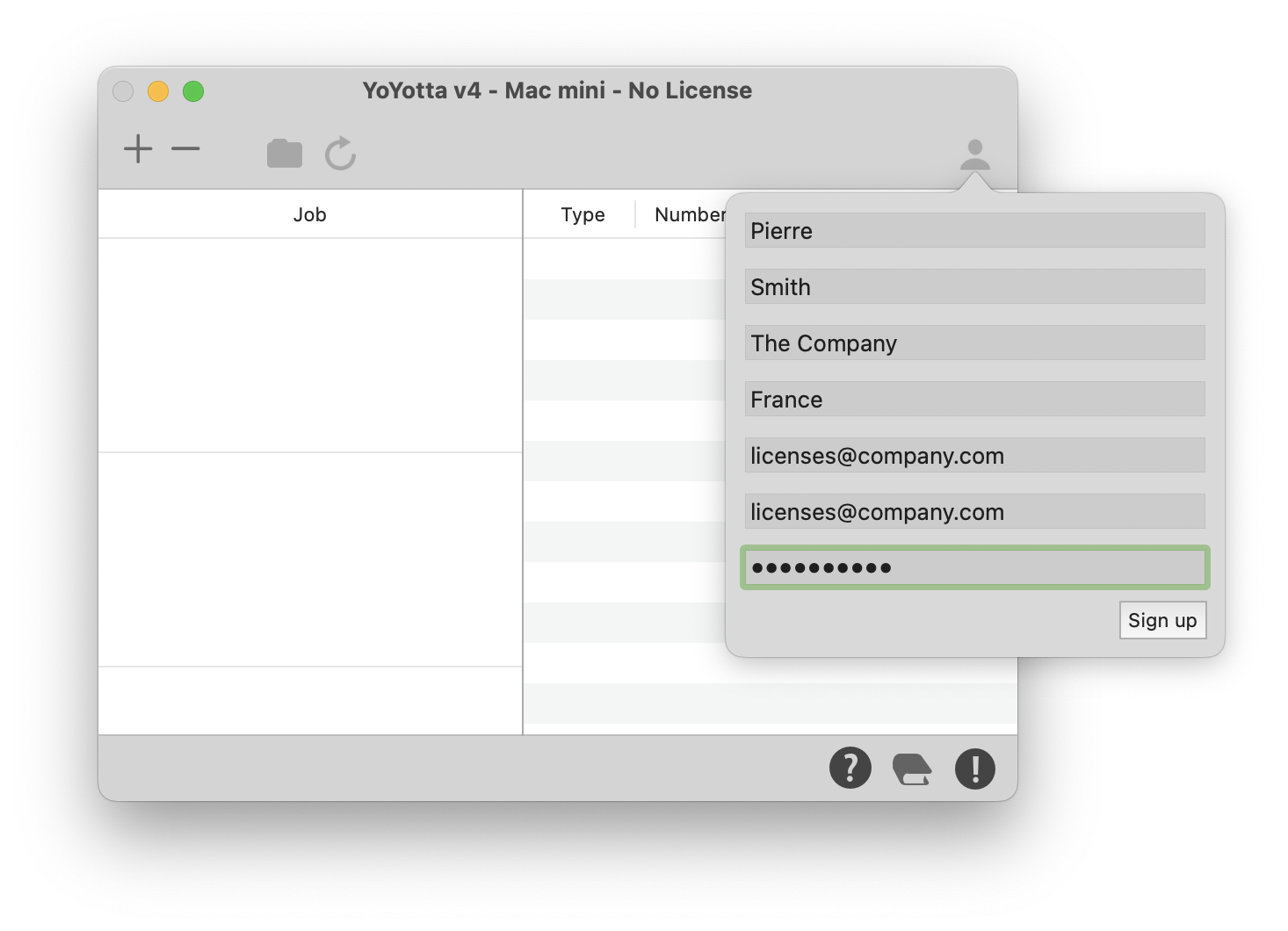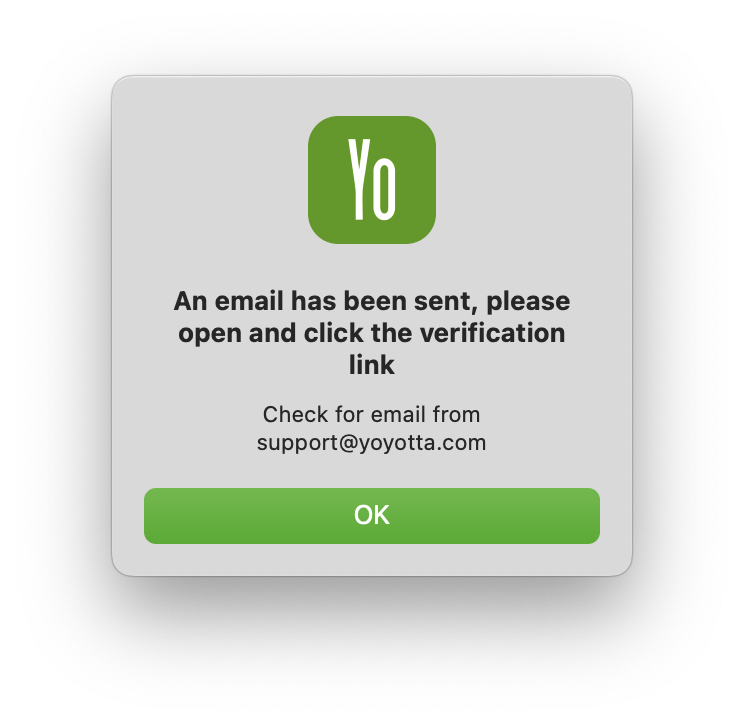 Verify email
YoYotta will send a verification email, please click the link in the email to verify the account.
If not received ensure that yoyotta.com is added to your safe senders email list, then try the signup again.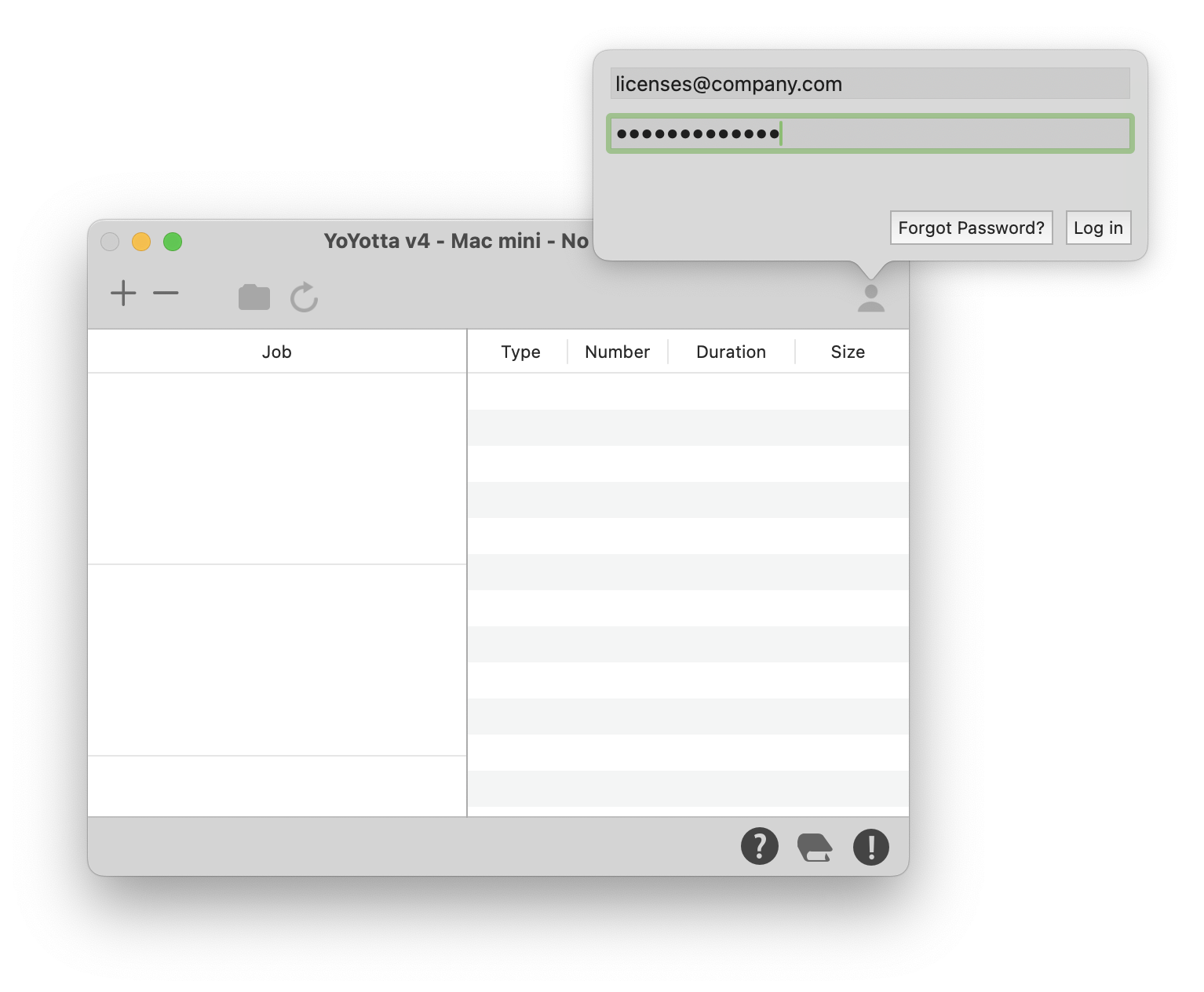 Login
Enter email, password and click Log in.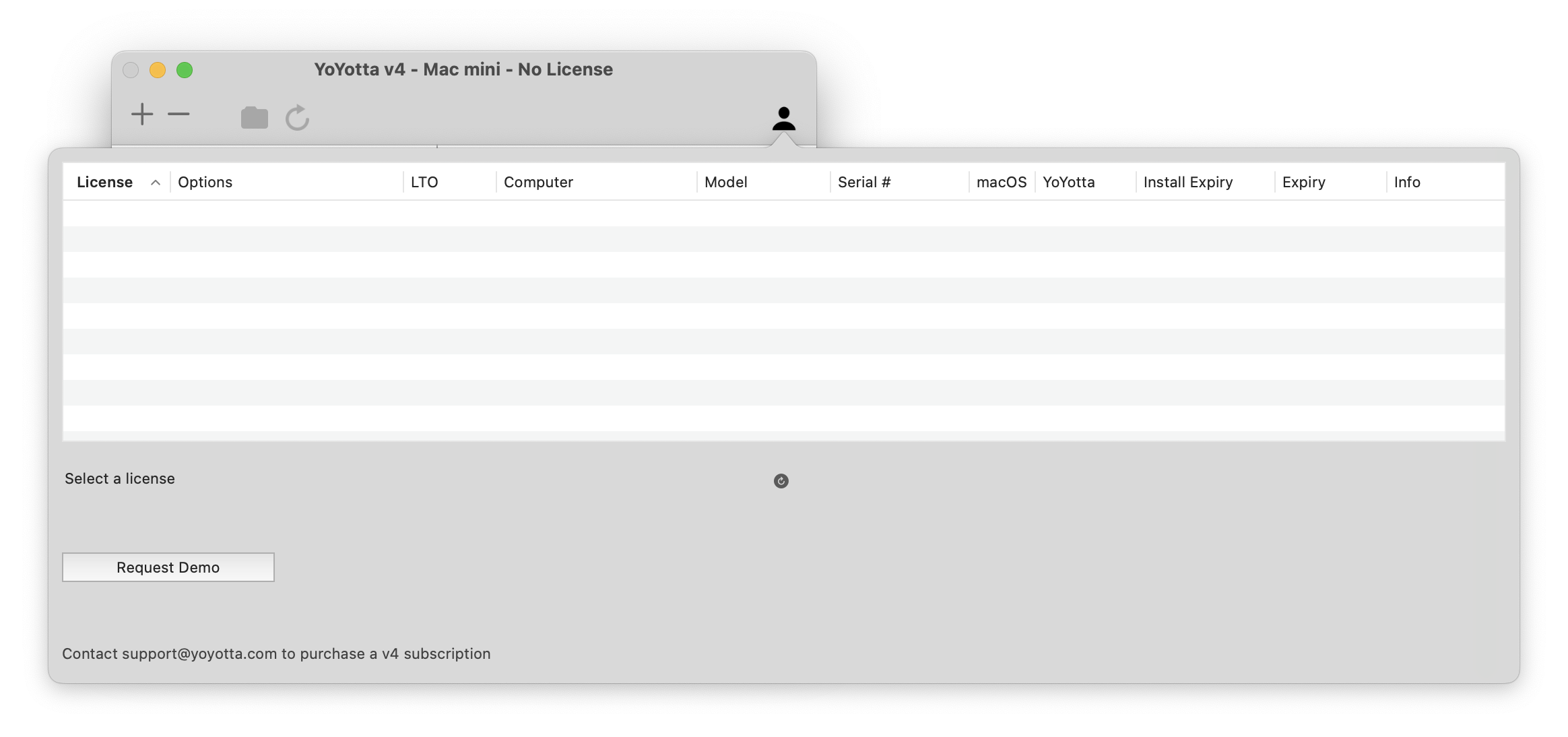 Request Demo License
This panel will show all your YoYotta licenses.
Click Request Demo button.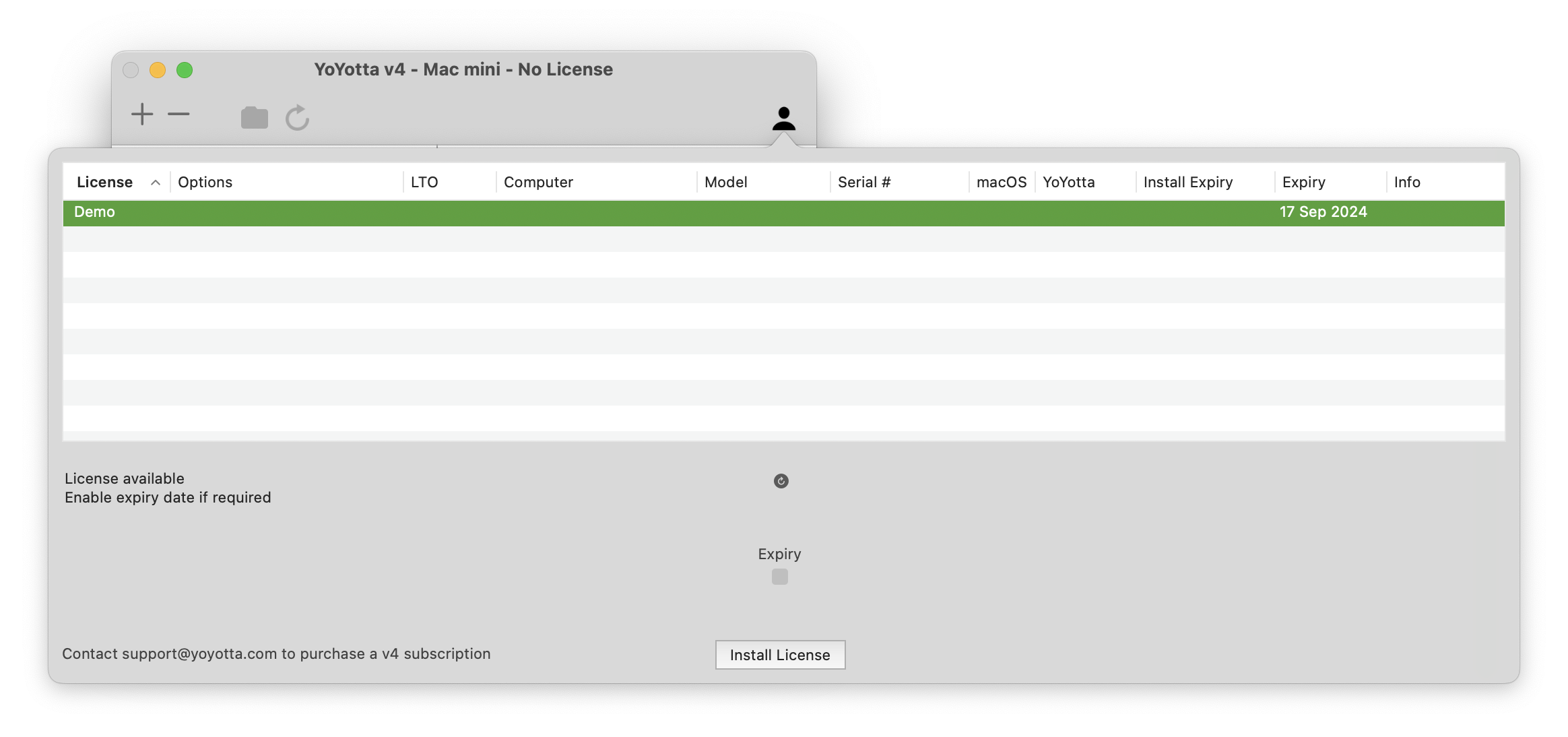 Install License
A YoYotta demo license is now available.
Select it and click Install License.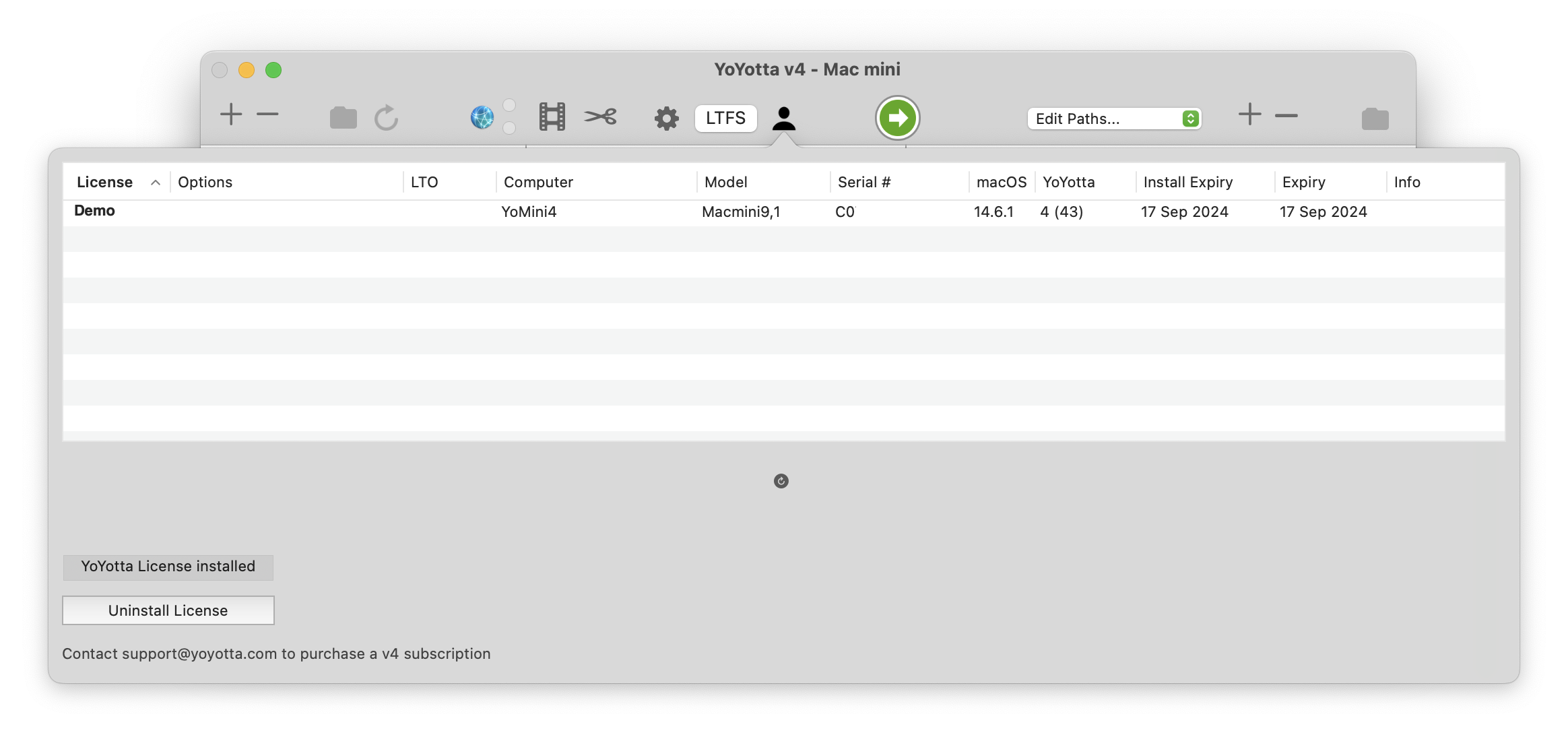 License installed
The window will get wider showing more buttons. The license is now installed and can be used on this computer whilst online or offline. If you are online then there is an Uninstall License button, after clicking the license will be available to install on another computer.
Quick Start
© 2020 YoYotta Back to Top